Order-by-Date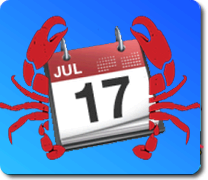 Menu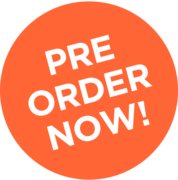 Catering Pans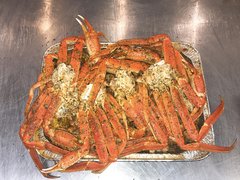 Welcome to Sho Nuff Seafood!

We have moved all operations into our new space at 1104 Broad Street, Durham, NC 27705.

We are now open 4 days a week, Thursday-Sunday.

Preordering through this website or the Sho Nuff Seafood app is the best way to ensure that you don't miss out as well as to cut down the wait times.

We specialize in Garlic Crabs found over the southeast. If its not crabs that you're after then try one of our shrimp dishes. While others fry everything we are taking our time and doing it right. You'll find us all over Central North Carolina. Look for us to be in your city soon.

We offer catering for small to large events with items well beyond our menu including fried foods. Give us a call if you would like a quote on catering.
Wow! I'm so glad to have this here. I miss shrimp and garlic crabs from back home.
- Kenya Williams
Here at Sho Nuff Seafood we produce the best seafood in Central North Carolina with the Sho Nuff flair. We are great at what we do because we put the customer and the experience first. You won't find us at a single location. We operate out of fully equipped mobile kitchen. Make sure to join the Facebook Group "Sho Nuff Seafood Group" and turn on the group notifications to get information of where and when we set up the fastest, cause we will sell out. I promise you that.

Sho Nuff Seafood is a subsidiary of JCM Concessions. You'll find JCM Concessions at your favorite festivals serving up some of our other offerings such as: fair foods (cotton candy, shaved ice, popcorn, ice cream), turkey legs, roasted corn, or on a hot summer day you might catch our Soft Serve Ice Cream Truck serving cold treats to kids and adults alike.