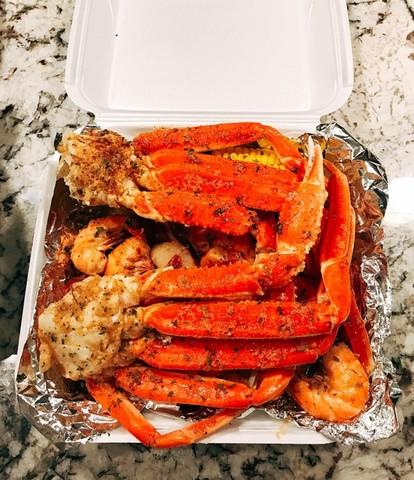 All The Way Up Combo
You gonna share? Its a lot and enough for two unless you greedy with it.
Two Snow Crab Clusters covered with our famously delicious garlic sauce and a dozen sauteed large garlic shrimp set on a bed of baby red potatoes, with RogerWood smoked sausage*, complemented with two pieces of sweet corn.
Spicy Garlic Shrimp version also avialable.
*All combo plates come with pork sausage. Beef sausage is available in limited quantities. Select the Beef Sausage add-on if you prefer to have beef sausage.